Event Details
We will have a special praise and worship service at 11am in the South Wing.
The 150th Anniversary Celebration will begin promptly at 2pm. Doors will open at 1:15pm for everyone and seating will take place on a first come first serve basis. We look forward to seeing you there.
Guest Speaker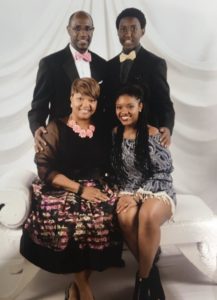 James D. Noble, PhD
Born and raised in Little Rock, Arkansas, Dr. Noble accepted the call to preach the gospel in
1996 and was ordained into the ministry one year later. Dr. Noble received a Bachelor's degree
in Theology from Arkansas Baptist College in Little Rock. He served as pastor of Traveler's
Rest Baptist Church in eastern Arkansas for seven years before relocating to Tennessee in 2004
to attend seminary. Dr. Noble served as a pastor for nine years at Grace Fellowship Baptist
Church formerly located on the campus of the University of Memphis. Dr. Noble earned a
Master of Divinity and a Doctor of Philosophy degree from Mid-America Baptist Theological
Seminary in Cordova, TN.
He also serves as the proud pastor of Mountain Spring Baptist Church of Anderson, SC.
Dr. Noble's focus is on loving his family and his foundation is his unwavering faith in Jesus Christ. He and his wife Redunda married in 1989. They are the proud parents of two sons and one daughter, one daughter-in-law and a sweet granddaughter, Joy Danielle Noble.