Midday Prayer & Bible Study
January 15 | 12:00 NOON
We are excited to announce that Mid Day Prayer and Bible Study will begin Jan 15th at 12noon in the South Wing. Ministry Mary Irby will facilitate each session, under the direction of Pastor Parks. Everyone is invited and encouraged to attend. For more information, contact Mary Irby (864.534.2748).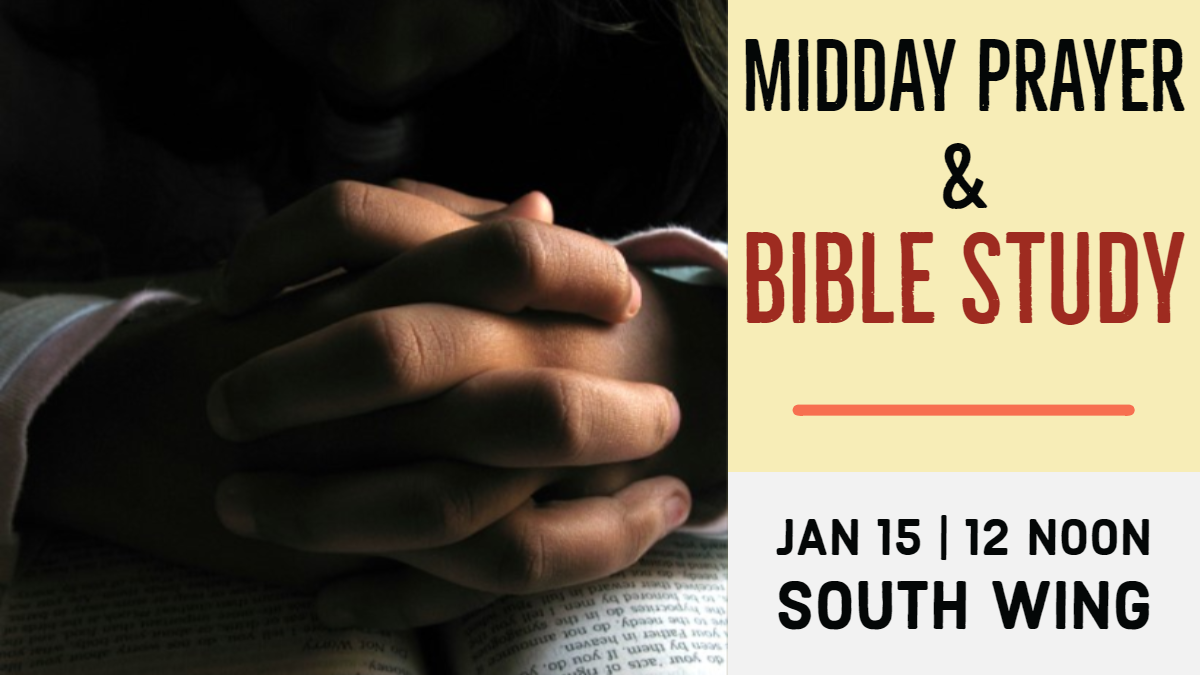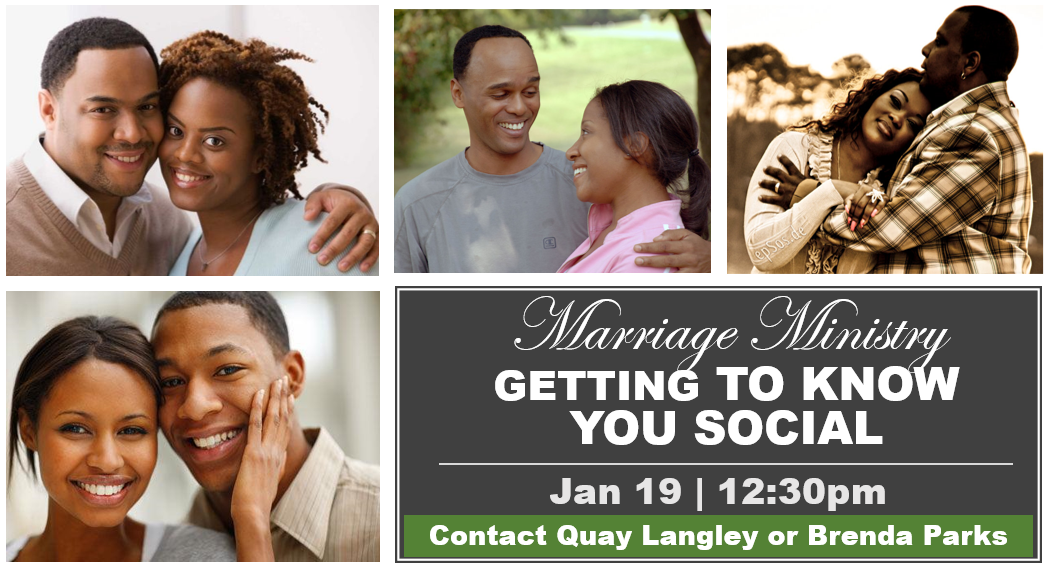 Marriage Ministry Social
January 19 | 12:30pm
ATTN ALL MARRIED COUPLES: Please plan to join us for our Getting to Know You Social, scheduled for Jan 19th immediately following morning service. For more info, contact Quay Langley (864.350.5601) or Brenda Parks (864.350.4271).
Church Council Meeting
January 25 | 8:30am
ATTN ALL MINISTRY LEADERS: The next church council meeting is scheduled for Saturday, January 25th in the South Wing. Breakfast & fellowship will be at 8:00am for those who are available. The meeting itself will start promptly at 8:30am. For more info, contact Laurie Hillstock (864.275.5591).